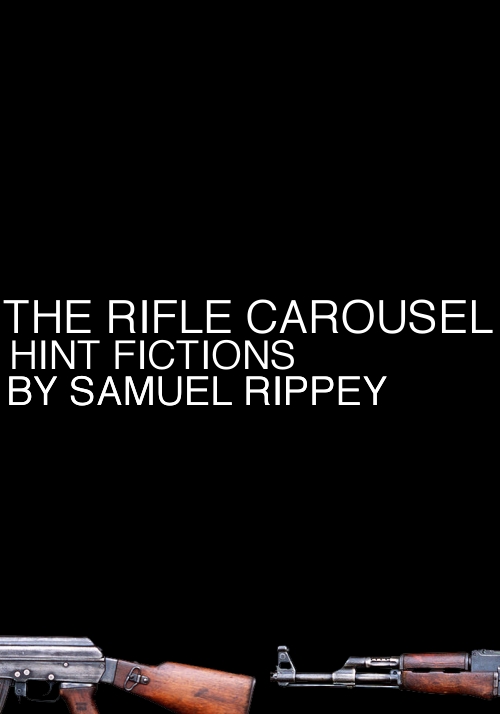 Starting right now until June 4, you can download The Rifle Carousel: Hint Fictions for FREE at smashwords.com.
It's wicked easy, chum:
Click here: smashwords.com, or go to smashwords.com and search for Samuel Rippey.
Add my book to your shopping cart.
During the checkout process, they'll ask for a coupon code. Enter this: EF26H (not case-sensitive)
Download Rifle Carousel for FREE.
It's available in every ebook format imaginable, so you're sure to find one that best suits your computer/e-reader/cybernetic retinal implants.
Share the coupon code with anyone you'd like. And if you like the book, please spread the word. In return I'll give you a long, awkward hand massage with lots of eye contact.
Remember, this is only good 'til June 4, so get to downloadin'!