A handful of stories from my book
The Rifle Carousel: Hint Fictions.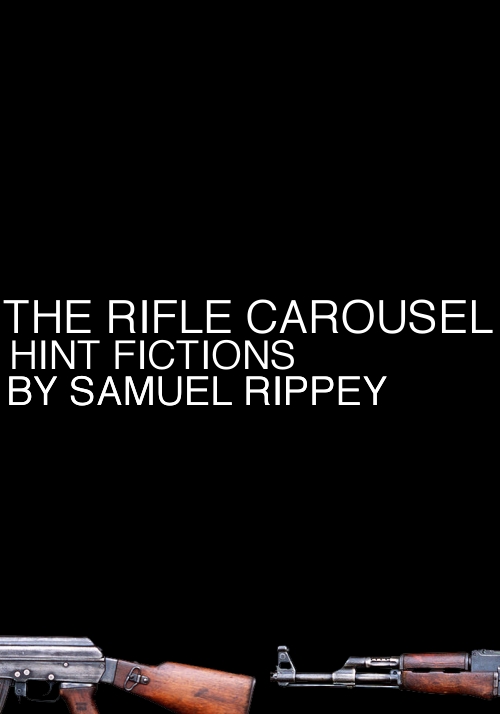 Inlaw Apartment
When our tenant Mr. Sully died, we painted the walls white. Looked great. Next morning they were black.
Three Caskets
Two for the dog, one for her. She wanted four but I kept the goat alive.
My Only Notes on the Investigation
After touching the ghost, three of us ended up in the hospital. Jerome and Janis, who were married, died.
Spaghetti and Meatball Night at the Bigamist's Trailer
Before dessert, each of the three Mrs. Pfizers had tried to hold my hand under the table.
The entire e-book is now available for 99 cents on
bn.com
,
smashwords
, and ibooks. Fifty stories, all told in twenty-five words or fewer. Give it a download, and when we next meet I'll autograph some part of your anatomy. Or if I'm feeling particularly expansive, buy you a Jones blue bubblegum soda.
Hope you enjoy it. The book, I mean, not the soda.